Compliance with corporate governance is important in maintaining corporate status and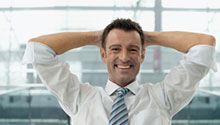 protecting the individual's associated with the entity. Tracy Law provides practical counsel to for profit and not-for-profit companies, their boards of directors and executive officers on evolving corporate governance's best practices, including:
Choice of Entity and Formation of Entity;
Development of governance standards and codes of ethics;
Composition of boards and special committees;
Fiduciary duty advice regarding ongoing corporate governance, conflict and  transactional matters; and
Director and officer limitation of liability, indemnification and insurance matters
Florida attorney Aaron J. Tracy founded Tracy Law, P.A., striving to provide quality legal services that are cost effective and practical to clients' needs. Legal Services are provided with individual care and attention to address each client's concerns. Tracy Law primarily concentrates in corporate law, not-for-profit law,business law, contractual law, estate planning, probate, and estate and trust administration. Additionally, Tracy Law addresses various other matters related to the core concentration, including potential tax-related matters.
Aaron J. Tracy, Esq., LL.M., Graduated from the University of South Florida in 1996 with a B.A. in accounting. After working for several years within the accounting field Aaron attended law school at Thomas M. Cooley Law School, in Lansing Michigan, graduating cum laude with a Juris Doctorate (J.D.) in 2003. After law school, Aaron obtained a Master of Laws (LL.M.) in Taxation from the Georgetown University Law Center, in Washington, D.C. Aaron has been practicing law in the Sarasota and Bradenton area since 2004.